Devotionals in 2020
Devotional February 20, 2020:
Text Hebrews 13: 20-22: "But the God of peace, who by the blood of an everlasting covenant led the great shepherd of the sheep, our Lord Jesus, from the dead, must make you capable of all good things, that you may do his will, in that he works in us through Jesus Christ that which is good in his sight. To him be the glory forever! Amen " .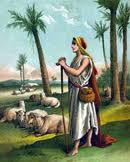 Contents:
The Lord (Jesus) is our Shepherd, and the people of God are His sheep and lambs
The shepherd boy David as a model for Jesus
The shepherd (Jesus), and his great care for the sheep and the lambs
Jesus gave his life for us as the good shepherd
The great shepherd of the sheep was raised from the dead - to our righteousness
Soon the shepherd will reveal himself on the clouds of heaven to bring home his own
---
Devotional February 6, 2020
Text Ephesians 1: 3-12: "Blessed be God, the Father of our Lord Jesus Christ, who hath blessed us with all spiritual blessings in heaven in Christ… etc.
Content: God will give us a share in seven spiritual blessings in Jesus Christ
For in him he has chosen us… (verse 4)
... he has decided to adoption (verse 5)
… The redemption through his blood, the remission of sins (verse 7)
In him we have also received the inheritance vers (verse 11)
Ham in him you also, when you came to faith, received the seal of the Holy Ghost (verse 13)
… He who is pledged (deposit or engagement ring) on our inheritance … (verse 14)
… Until the redemption of the property people … (verse 14)
Hear the devotion of God's seven blessings that he will give us in Jesus Christ:
---
20 Whenever I pray, I pray for you all with joy because of your fellowship in the gospel from the first day until now. And I am quite sure of this, that he who began a good work in you will complete it until the day of Jesus Christ. ".
Content: God himself will complete the good work in the children of God until the day of Jesus Christ, since he is Alpha & Omega.
Hear the devotional:
Devotion 1: "Jesus' blood has opened the way to heaven itself"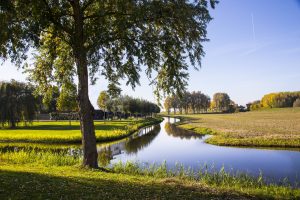 Text Hebrews 10: 19-22: Brethren, in the blood of Jesus Christ we have boldness to enter into the sanctuary. To it he has consecrated for us a new and living way through the veil, that is, his flesh. And we have a great priest over the house of God. Then let us come forth with a truthful heart in the full certainty of faith, with the heart cleansed from an evil conscience and with the body bathed in pure water.

Contents:
Through his blood, Jesus has consecrated us to a new and living path with access to the throne of God
By His blood Jesus will cleanse our hearts from an evil conscience
Let us not waste our boldness, but step forward with a truthful heart in the full certainty of faith, so that we too may be forgiven of our sins, and finally have a saved soul.
God will also purify our bodies so that we can live a dignified and Christian life
---
Devotion 2: "My soul, praise the Lord!"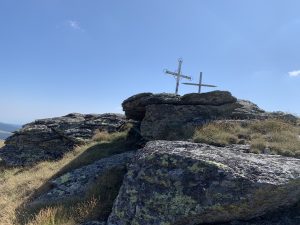 Text Psalm. 103: 1-4: "By David. My soul, praise the Lord, and all that is in me, praise his holy name! My soul, praise the Lord, and do not forget all his benefits! He who leaves all your iniquity, who heals all your diseases. He who redeems your life from the grave, who crowns you with mercy and compassion ".


Contents:
Do not forget all the good deeds of God

Temporal and spiritual blessings
Forgiveness of sins in the name and blood of Jesus
Healing from diseases
Promise of eternal life for all who believe in Jesus and who follow him
---
Devotion 3: "God, have mercy on me sinners!"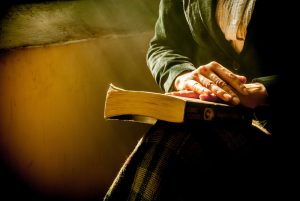 Text:
"But the customs officer was far away. He did not even want to raise his eyes to heaven, but slapped his chest and said, "God, have mercy on me sinners!"
Luke 18:13.
Contents:
Jesus' parable told to those who believed in righteousness but despised others
The publican's prayer: Let me share in the atonement that Jesus made at his atoning death at Calvary. Have mercy on me for your own sake, not for my own sake
---
Devotion 4: "Behold the Lamb of God!"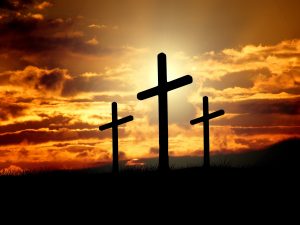 Text: John 1:34-37
"And I have seen it, and have testified that he is the Son of God. The next day John stood there again, and two of his disciples. When he saw Jesus coming, he said, Behold the Lamb of God! The two disciples heard what he said, and they followed Jesus.
Contents:
John says, "For Jesus to be revealed, therefore I have come"
The trinity of God
Jesus is the one who baptizes with the Holy Spirit
The purpose of the law: to awaken confession, and to lead repentant sinners to the Savior Jesus Christ and to the blessing of the gospel
Behold the Lamb of God!
The disciples of John the Baptist now leave him for the last time, and from now on begin to follow his Savior and Lord, Jesus Christ.
---
Devotional 5: "God's Full Armor: The Belt of Truth "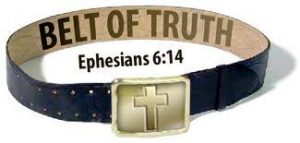 Text: "Wherefore put on the whole armor of God, that ye may be able to withstand in the evil day, and having done all, to stand. Then be bound with the girdle of truth about life … " , Ephesians 6: 13-14a.
---
Devotion 6: "Reformation Day - Justified by faith alone"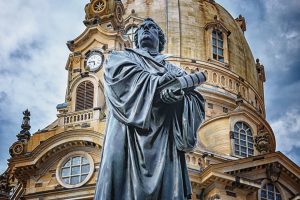 Text: Rom 1: 16-17:
" For I am not ashamed of the gospel: for it is the power of God unto salvation to every one that believeth ; to the Jew first, and also to the Greek. For in it God's righteousness is revealed from faith to faith . As it is written, He that is righteous by faith shall live .
---
Devotion 7: "The majesty of Jesus Christ and his work of salvation for us at Calvary".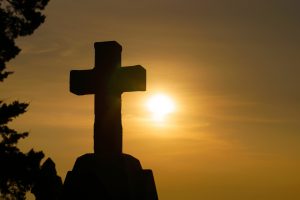 Text Col. 1: 19-23:
"For it was God's will to make all his fulness dwell in him, and by him all things were reconciled to him, when he made peace by the blood of his cross, by him, whether they be upon the earth or which is in the heavens. Ye also, being formerly strangers and enemies of spirit, in your evil deeds, God has now reconciled to himself by the body of his flesh at death, to present you holy and immaculate and unpunished before his face, if you only continue in faith, grounded and fasted, and do not let yourselves be shaken from the hope that the gospel gives. And you have heard the gospel, it has been preached to every creature under heaven, and for this I, Paul, have become a servant ".
---
Devotional 8: "Scripture alone ", one of the five important principles of the Reformation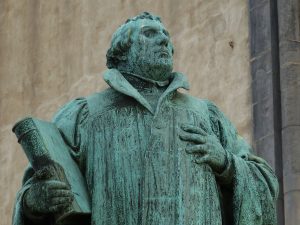 Luther based his Reformation on five important biblical statements. The five principles were: 1. "By faith alone", 2. "By grace alone", 3. "In Christ alone", 4. "Scripture alone" and 5. "All glory belongs to God alone".
This time I will consider the scriptural principle "Scripture alone" .
Contents:
Reformation means "purification of the faith"
The Word of God must reach out to all peoples, and all must understand the Word
Luther translates the Bible into a language that everyone understands
The scriptures consist of the Old Testament and the New Testament, and the relationship between them
Heresy denies: the resurrection, the deity of Jesus, the pre-existence of Jesus, the doctrine of the Trinity, the two natures of Jesus, that Jesus is both a human being and God
Heresy: Christ and tradition, Christ + something else
Jesus explains the Scriptures to the two on the way to Emmaus
The Relationship Between the Written and the Proclaimed Word of God
---
Devotional 9: "The Main Content of Apostolic Christianity: 1. The Bible, 2. The Brethren and Sisters, 3. The Breach of Bread, and 4. The Prayers"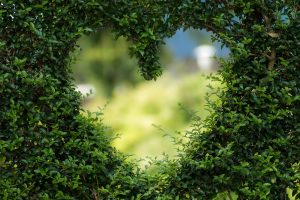 Text Ap 2:42:
"They clung steadfastly to the apostles' teaching and to society, to the breaking of bread and to prayers."
This Bible verse is sometimes called "The Four B's".
The first B points to the Bible- The Word of God or what is also called the Scriptures. This was the very foundation and content of the apostles' faith and teachings. This teaching was also completely identical to what Jesus taught. He very often referred to what is written in the Scriptures, ie what was written in Moses, in the prophets and in the Psalms. This was also the teaching of the apostles. They referred to Scripture very often, and sometimes asked the question, "Have you not read what is written?" To the apostles, the Scriptures were God's revealed Truth and completely trustworthy. For them, it was the Word of God that was the main content of all their preaching and the absolutely authoritative in their life and teachings.

Jesus himself emphasized the importance of the Scriptures when he said, "Is not this why you go astray, because you do not know the Scriptures, nor the power of God?", Mark 12:24. Thus we must be able to conclude that the first B, the Bible - which is the teaching of Jesus and the apostles - is a particularly important pillar and pillar both for us as individual Christians, but also for any Christian congregation.
---
Devotional 10: " The ascension of Christ and his farewell to his disciples"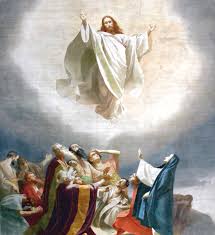 Luke 24: 46-53:
And he said unto them, It is written, The Messiah shall rise again from the dead the third day: and in his name shall repentance and remission of sins be preached unto all people, from Jerusalem. And, behold, I send upon you the promise which my Father hath made. But you will remain in the city until you are clothed with power from on high.

And he brought them out unto Bethany, and he lifted up his hands, and blessed them. And it came to pass, while he blessed them, that he parted from them, and was carried up into heaven

And they fell down and worshiped him, and returned to Jerusalem with great joy. And they were always in the temple praising and glorifying God ".

.
---
Devotion 11: "Esau Disregards the Right of Birth"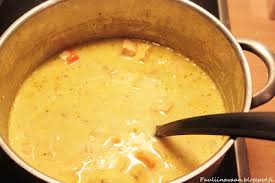 Text Heb. 12:15-17:
"See that no one forfeits the grace of God. Let no bitter root grow up and cause harm, so many will be infected by it. Make sure no one is a prostitute or worldly like Esau, who sold his birthright for a single meal of food. You know that when he later wanted to inherit the blessing, he was rejected, even though he sought it with tears, because he did not find room for repentance ".

---
Devotion 12: " Prayer that is according to God's will, and prayer in the Spirit"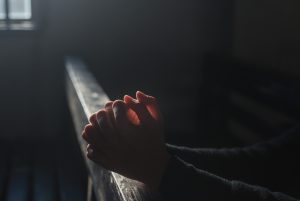 Text:
"Pray at all times in the Spirit with all prayer and supplication. Beware of this, with all perseverance in prayer for all the saints. And pray also for me, that I may be given words when I open my mouth, that I may boldly proclaim the mystery / secret of the gospel, "Ephesians 6: 18-19.
Promise that God will hear our prayers:
"And this is the confidence that we have in him, that, if we ask any thing according to his will, he hears us, and if we know that he hears us, whatever we ask, then we know that we have received our prayers fulfilled in him ", 1 John 5: 14-15.
Contents:
Prayer can be considered one of the strongest weapons we as Christians have
What does it mean to pray in the Spirit?
What is meant by invocation?
Who should we pray for, and what should we pray for?
---
Devotion 13: " Let the prophetic word shine for you!"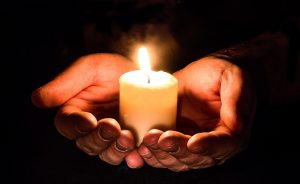 Text 2Pet 1: 19-21:
"And the more firmly we have the prophetic word, which you do well to heed. It is

like a lamp shining in a dark place

, until the day dawns and the morning star rises in their hearts. For you know first and foremost this, that no prophetic word in Scripture has been given to your own interpretation. For no prophetic word has been brought forth by the will

of men, but the holy men of God spoke, driven by the Holy Ghost

.

---
Devotion 14: "The Law of the Wheat Grain"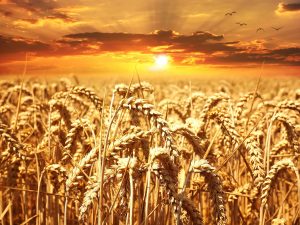 Text John 12: 24-28:
"Verily, verily, I say unto you, Except a corn of wheat fall into the ground and die, there abideth only one seed . But if it dies, it bears much fruit . He who loves his life will lose it. But he that hateth his life in this world shall keep it unto life eternal.

He who will serve me, he must follow me. Where I am, there must also be my servant. If anyone serves me, the Father will honor him. Now my soul is terrified! And what should I say? Father, save me from this hour! But no, that's why I came to this hour. Father, glorify your name! Then came a voice from heaven, saying, I have both glorified it, and will glorify it again.
---
Devotional 15: "Jesus Predicts His Death"
Text: John 1:20-28
---
Devotional 16: "David fulfills his promise and shows great mercy to Mephibosheth because of the covenant between him and Jonathan.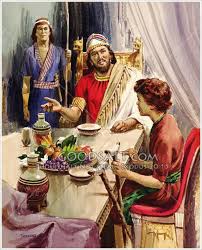 Text: 2Sam 9: 6-8:
"And when Mephibosheth, the son of Jonathan, Saul's son, came in to David, he bowed himself with his face to the earth. And David said, Mephibosheth. He answered, "Here is your servant."

And David said unto him, Fear not; I will do good to you for your father's sake Jonathan's and give you back all the land that Saul your father owned. You will always eat at my table. Then he threw himself down and said, "What is your servant, that you let your eye fall on a dead dog like me?"
---
Devotional 17: "All Saints' Day and the heavenly hope of the city that has God as builder and creator"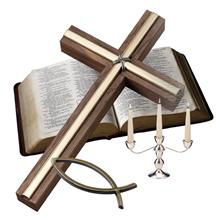 Text Heb. 11:10 and 13-14:
"For he was waiting for the city with its foundations, the one who has God as builder and creator… In faith all these died without having achieved what was promised. But they had seen it far away, and greeted it. And they confessed that they were strangers and foreigners on earth. For those who say such a thing, thereby indicate that they are seeking a fatherland ".

---
Devotional 18: "Jesus, who was 100% sinless, was made a sin for us. The sins of the whole world were laid on him. He will give us a share in the remission of sins and a righteousness that is sufficient for God ". (Scripture speech on All Saints' Day 2019)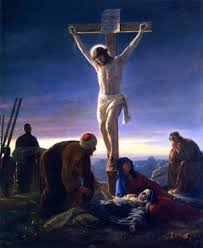 Text 2 Cor 5:22:
"God hath made him to be sin for us, who knew no sin; that we might be made the righteousness of God in him."
---
Devotion 19: The fifth principle of the Reformation: "All glory belongs to God"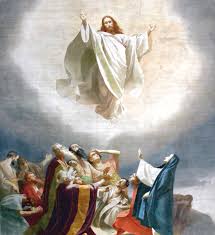 Text: Revelation 5: 9 and 12:
"And they sang a new song, saying, 'You are worthy to receive the book and open the seals on it, because you were slaughtered and with your blood bought us to God of every tribe and tongue and people and seed'," Revelation 5: 9.
"They said with a loud voice, 'The Lamb, who was slain, is worthy to receive power and wealth and wisdom and strength and honor and praise and blessing!'" Revelation 5:12.
---
Devotion 20: The Savior of the world, Jesus Christ, will soon be born
Text Matthew 1: 20-23:
And as he thought this thing, behold, an angel of the Lord appeared unto him in a dream, and said, Joseph, son of David. Do not be afraid to take Maria, your wife, home with you. For that which is conceived in her is of the Holy Ghost. She will give birth to a son, and you will give him the name Jesus, for he will save his people from their sins. All this was done that it might be fulfilled which the Lord had said through the prophet: S e, the virgin shall conceive and bear a son, and they shall call his name Immanuel - which means, God with us. "
---
Devotion 21: We will meet in the glory of heaven with the Savior Jesus Christ
Text Col 3: 1-4:
"If you then have been raised up with Christ, then seek what is up there, where Christ is sitting at the right hand of God. Let your mind be turned to that which is up there, not to that which is on the earth. You are dead, and your lives are hidden with Christ in God. When Christ, our life, is revealed, then you also will be revealed with him in glory ".
---
Devotion 22: Courage to enter the sanctuary by the blood of Jesus
---
Devotion 23: Ascension of Christ, and his parting with his own disciples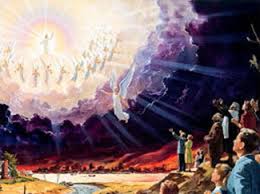 ---
Devotional 24: The place of prayer in the Christian congregation and in the lives of Christians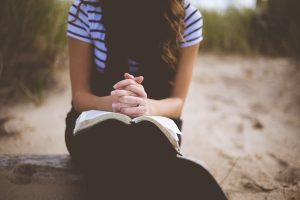 Text 1Th 2: 1:
"Above all, I therefore exhort that prayers, invocations, intercessions and thanks be given to all people."
Contents:
Jesus and the Holy Spirit as intercessor
Intercession for each other
Invocation and prayer: "Lord help, Lord save! May your will be done! "
Thanks for all the people
All glory and thanks to God and to the Savior Jesus Christ
At home in heaven, we must give perfect thanks
---
Devotion 25: The Trinity - The Father, the Son and the Holy Spirit
Text: Eph 1: 3:
"Blessed be God, the Father of our Lord Jesus Christ, who hath blessed us with all spiritual blessings in heaven in Christ."
Contents:
The day of the creed
What does Trinity Mean?

"Listen, Israel! The Lord is our God, the Lord is one ", Deuteronomy 6: 4
"And thou shalt love the Lord thy God with all thy heart, and with all thy soul, and with all thy might," Deuteronomy 6: 5
God is God - Jesus is God - the Holy Spirit is God
---
Devotion 26: "My peace I give unto you", John 14:27
Text:
"I leave you peace. I give you my peace. Not as the world gives, I give you. Do not let their hearts be troubled, do not be afraid! " , John 14:27.
Contents:
God himself is a God of peace. God's peace transcends all understanding, and will preserve our hearts and our minds in Jesus Christ
The Prince of Peace Jesus Christ will give us all a share in his heavenly peace
Peace in a good conscience, both with God and with our fellow human beings
Live in peace with each other
Blessed are the peacemakers, for they shall be called children of God
---
Devotion 27: "Revival in the time of the apostles in Samaria" , from Ap. 8
Image from Samaria
Contents:
Background to the revival: Prolonged conflict between the Jews and the Samaritans, and the background for this
Jesus og hans disipler forkynte Guds rike 1. gang i Samaria
(Joh 4)

Many Samaritans came to believe in Jesus Christ
Jesus foretells a later revival in Samaria

Christian persecution in Jerusalem, and all Christians spread i.a. to Samaria, where they preached the kingdom of God and the gospel of the Savior Jesus Christ
Samaritans accepted the Word, came to faith, and were baptized in the name of the Lord Jesus
Peter and John are sent by the congregation in Jerusalem

They prayed for them that they might receive the Holy Ghost
They laid their hands on them, and then they received the Holy Spirit
Why did the Jews Peter and John have to be sent, was it not good enough with the deacon Philip, who was a Greek? No, God would concretely show above both the Jews and the Samaritans they were now united to one people in Jesus Christ, as equals, but still that salvation and the Savior came from the Jews

How can we be saved and receive the Holy Ghost and become heirs of eternal life?
---
Devotional 28: "Faith and Baptism"
Text: "And he said unto them, Go ye into all the world, and preach the gospel to every creature. He who believes and is baptized will be saved; but he that believeth not shall be damned, " Mark 16: 15-16.
Contents:
Concrete examples of people who have been saved by faith in Jesus Christ, even though they died before they were baptized

The robber on the cross
Children who die before they have time to be baptized
Soldiers on the war front
---
Devotional 29: "Cry aloud, O daughter of Zion! Shout aloud, O Israel! Rejoice and rejoice with all your heart, O daughter of Jerusalem! "
Text Zephaniah3: 14-17:
Cry with joy, O daughter of Zion! Shout aloud, O Israel! Rejoice and rejoice with all your heart, O daughter of Jerusalem! The Lord hath taken away thy judgments, he hath removed thy enemy. The King of Israel, the Lord, is in your midst; you shall see no more evil. In that day it shall be said to Jerusalem, Fear not, Zion! Do not let your hands sink! The Lord your God is in your midst, a mighty one who saves. He rejoices over you with joy, he is silent in his love, he rejoices over you with rejoicing ".
Contents:
The book of the law is found, and King Josiah teaches the people the law of God
When the spiritual is downgraded, God can take away his blessing
Revival, but it does not last long
The people of God, Judah, will return to Jerusalem in the future to serve the Lord
Fear not, Zion! Do not let your hands sink!
Alternative gods today that could be a danger to us
God is calling you to repentance, he will save you
The message of Christmas and salvation also sounds to us today
---
---
Devotional 30:
Devotion 16: " Esau sells himself the birthright, and renounces the right to God's blessing"
Text: Gen 25: 27-30:
"

"

When the boys grew up, Esau became a skilled hunter, a man who lived out in the field. But Jacob was a quiet man who kept his tents. Isaac liked Esau the most, because he liked game. But Rebekah loved Jacob most. One day while Jacob was cooking a dish, Esau came home from the field, clean-shaven. And Esau said unto Jacob, Feed me, I pray thee, with that same red pottage; Because I'm clean run out. Therefore they called his name Edom

.
---
Devotional 17: " Prayer for the Spirit of Wisdom and Revelation"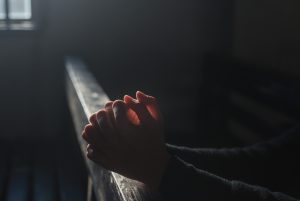 Text If. 1: 17-19:
"I pray that our Lord Jesus Christ, the Father of glory, will

give you the spirit of wisdom and revelation

to know about him, and

give your hearts enlightened eyes

, so that you may

understand what hope he has called you to

,

how rich in his glory heritage

among the saints, and

how overwhelming his power is

for us who believe, according to the work of his mighty power ".


Devotion comes…
---
Devotion 23: "We pray in the place of Christ: Be reconciled to God!"
Reconciliation / conciliation is not identical with atonement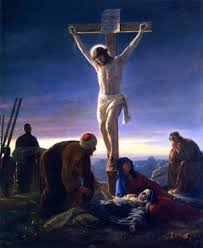 Atonement in the meaning of the NT
Atonement in the meaning of the New Testament is that the blood of Jesus - his vicarious death - is like a covering that hides all the sins of repentant and believers - even before the eyes of God - so that he will not judge those who are cleansed in the blood of Jesus Christ. But the atonement benefits you only if you believe and accept Jesus' perfect work of salvation for your own part, and become a child of God by grace.
---
Devotion 21: "Jesus' vicarious death sometimes calls for the law of the grain of wheat"
Jesus' vicarious death on the cross is sometimes called the law of the wheat .
When our first parents, Adam and Eve, fell into sin, sin entered the world. And with that came death, which neither of us can avoid. The apostle Paul puts it this way about who alone can save us from death:
"For since by man came death, by man came also the resurrection of the dead . For as in Adam all die, even so in Christ shall all be made alive", 1 Corinthians 15: 21-22.
At Calvary, Jesus won an eternal victory over the devil, sin, and death for all who receive the gospel of salvation and eternal life through the Savior Jesus Christ. Just as the grain of wheat must be laid in the ground and die in order for new wheat to grow, so also Jesus had to suffer and die for our sinners, atone for our sins before the Father and obtain for us an eternal righteousness, which is sufficient before God. And because of the death of one, thousands and thousands have been saved, and thus are allowed to live, even though they too have had to die a natural life, as Jesus says:
"I am the resurrection and the life. He who believes in me will live, even though he dies. And whosoever liveth and believeth in me shall never die, "John 11: 25-26.
28 different devotionals held over different themes and Bible texts. Length: 10-15 min.
Bible texts:
Podcast: Play in new window | Download